Organizational change
Which structure is right for the future? For processes in which efficiency and stability are crucial and for those in which innovation and growth are the main priority?
What kind of stable organizational units do we need, classic or agile? Which temporary and complementary structures can effectively support us in our collaboration?
What kind of leadership functions do we want to establish - holistically responsible leaders, technical and people leads, temporary leadership roles?
In dynamic and competitive markets, companies often evolve as a result of many individual changes, in response to specific market requirements, sometimes through large-scale strategic initiatives. At some point, however, the company realizes that its structures no longer meet market requirements, organizational units no longer work together in a meaningful way, the company has become too sluggish, or employee motivation is suffering.
Target-oriented adaptability is a key success factor for companies. The organizational framework must be designed in such a way that the people involved can devote their innovative drive and commitment to the company's key objectives, which are aligned with market requirements.
5P's organizational development approach takes a holistic view of business requirements, integrates cultural factors, and designs value-creating structures in a way that enables the highest levels of performance. Effective organizational development combines structured, systematic approaches with dynamic interventions that do justice to the systemic complexity of the company - together with the people without whom the organization could not succeed.
In consultation with a large number of change managers from a wide range of organizations, we have developed the following theses:
Theses on business development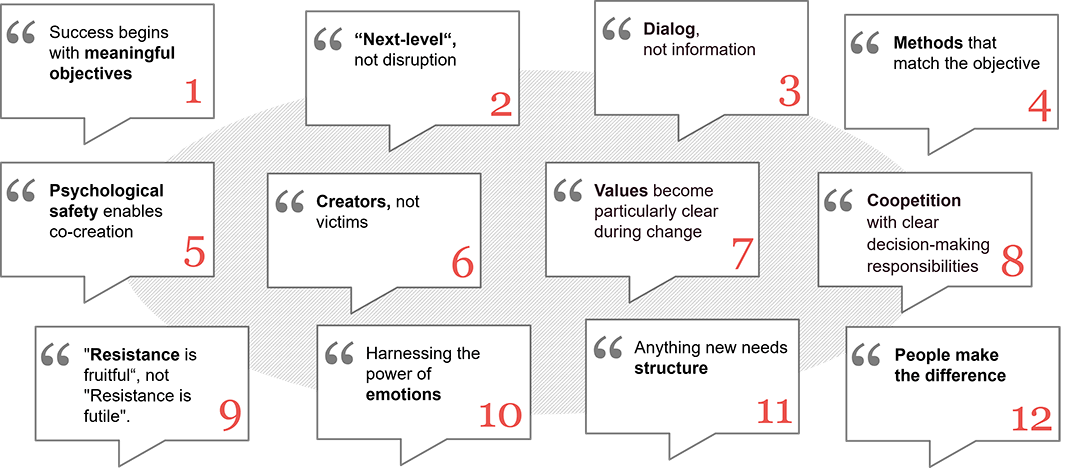 Approach
Change projects today are generally no longer planned and implemented in a linear fashion, but involve iterative elements and ongoing adjustments. When it comes to changing organizational structures with major implications for the people involved - their future role, leadership and which team they belong to - it is helpful to have a clear framework for orientation.
Our basic model, which has been proven and further developed in numerous projects and which we adapt to individual requirements, comprises the following fields of action for leaders, HR management and other change managers: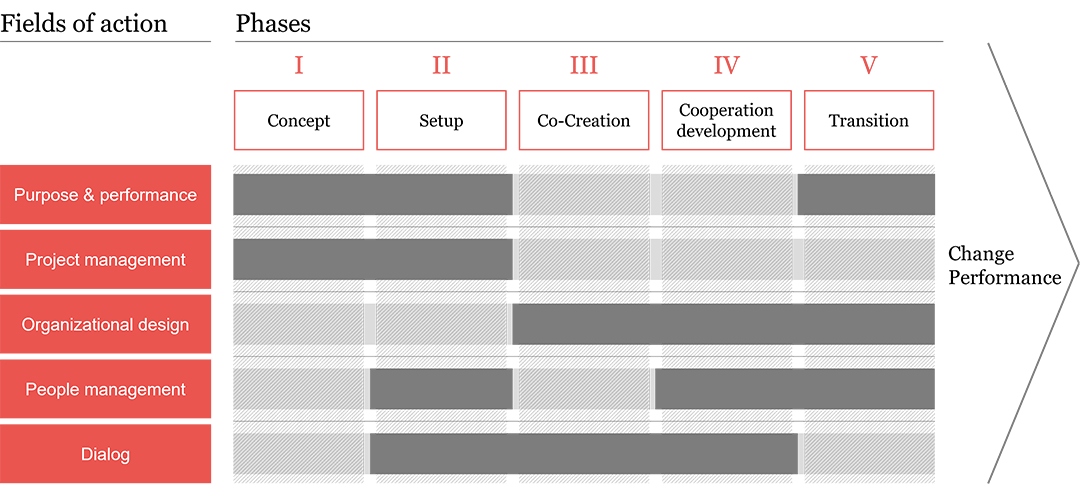 Discover more topics that may interest you: