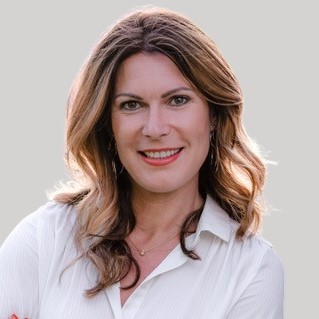 "People may forget what you said, but they will never forget how you made them feel."
Self-leadership is the key to leadership. Entrepreneurial and personal success feeds on you. It is you - with your attitude, your personal values, your energy, your awareness, your passion, your enthusiasm and your leadership power - who nurtures excellent results, significantly shapes the present and the future and fulfills the diverse roles. From decision maker to conflict solver to process facilitator and enabler.
The foundation of my (inter)national success stories, which I was able to write with a wide variety of teams, were all the resources, skills, qualities and talents that are naturally inherent in me. I have uncovered, integrated and professionalized them through an intensive coaching education of several years, numerous training and further education courses as well as personal development processes.
My ambition is to inspire, move, enrich and touch people. As a facilitator. As a sparring partner for leaders. As a catalyst, process facilitator and facilitator of development, progress, growth and transformation.
By the way, I earned my academic title by studying business administration and business education. The most important insight? My entrepreneurial thinking and actions are shaped by a holistic worldview and a high sense of responsibility. That mindset, that attitude, that awareness that is commonly referred to as "sustainability", but which for me is quite naturally part of contemporary, sustainable leadership. By the way, contemporary, sustainable leadership also means one thing above all to me: Being fully human.
Profile
Locations:
Vienna, Austria
Graz, Austria
Languages:
German
English
Focus areas:
Facilitation of transformation and development processes & realignment.
Accompaniment of pioneer projects & tasks
Facilitation & meeting design
Sparring partner for leaders
Leadership and personality development