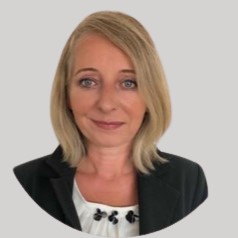 "Before you are a leader, success is all about growing yourself. When you become a leader, success is all about growing others.""
Jack Welch
I am an economist by education but also an eternal optimist at heart. Over the years I have tried myself out in different roles and gained practical experience in various positions of responsibility: sales B2B, marketing, as a leader of different teams, in creating a series of development projects. In each role I have always asked myself and my co-workers: which competences do we need to improve to do even better.
As I have been working with people for more than 20 years, mainly in the field of education, I have found my mission in optimizing the hidden potentials of employees. I strongly believe that people still have a lot to show if you push the right button.
Now this is my main job: to find this secret button and help employees through consulting, trainings, workshops, coaching. I want them to do their best.
Profile
Location:
Grosuplje, Slovenia
Languages:
Slovenian
English
Focus areas:
Leadership programs and talent development
Building a high-performing and engaged teams of motivated employees
Communication & business relationship programs